Winning Fly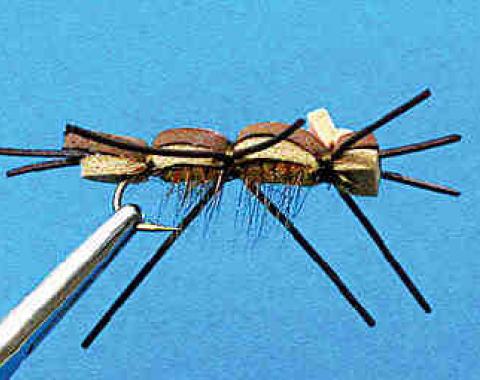 BSF (Bob's Stonefly)
2005 - BSF (Bob's Stonefly)
This is another variation of the Chernobyl which Bob Williamson had been attempting to tweak for five years. An idea born while fishing the 1998 One Fly on the South Fork with guide Darren Puetz. Bob was having a good morning using Donna's Chernobyl variation. When they stopped to net and release a cutthroat, Darren took time to dig for a stonefly to demonstrate what trout really think the Chernobyl is.
Bob says, "The first creation was quite ugly, yet it caught over 100 trout before I retired it. I looked at the bottom of a stonefly and tried to make it look like that from underneath". The palmered hackle on the fly is from a suggestion that Paul Bruun once made … that it needed something underneath to make it more "buggy". When occasionally asked the name, he said it's Bob's Stonefly, which doesn't have much of a ring to it. So this year it was dubbed the "BSF".
2005
16
20"
812
2
SATURDAY
LOWER SOUTH FORK
9
20"
713
1
SUNDAY
PRITCHARD TO WEST TABLE
7
14"
99
98
Scores
Team
Individual
All Guides
ID Guides
WY Guides
Biggest Fish
Stretch Scores